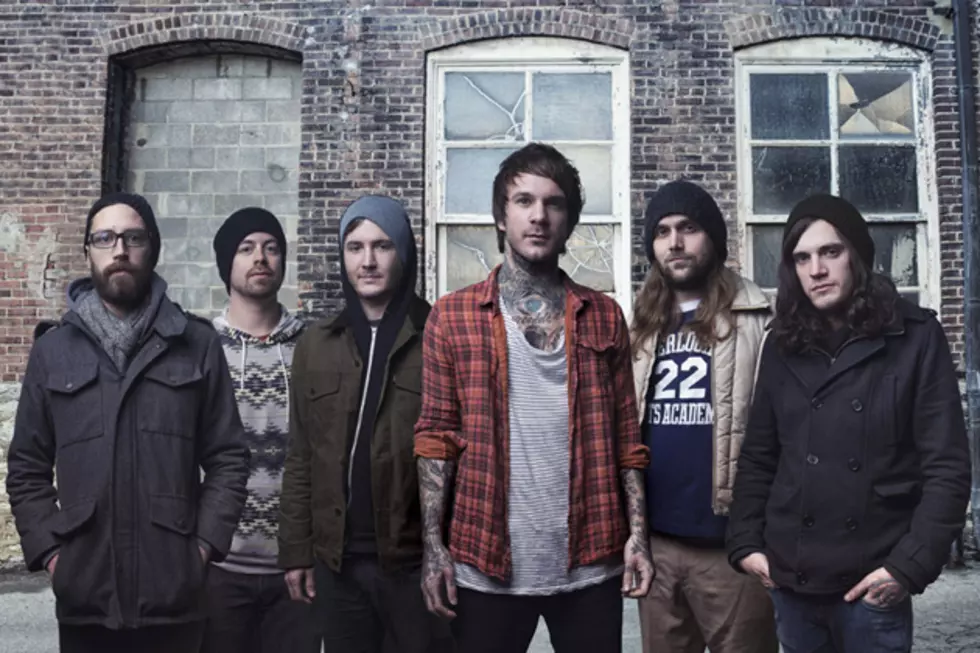 Chiodos, 'Looking for a Tornado' – Exclusive Video Premiere
Razor & Tie / Photo by Graham Fielder
Things are falling into place for Chiodos, who have reunited with frontman Craig Owens and drummer Derrick Frost and welcomed guitarist and backing vocalist Thomas Erak into the band. As the group leads up to their new album, 'Devil,' they've exclusively teamed with Loudwire to debut their video for 'Looking for a Tornado' off the disc.
As the title would suggest, there's a certain destructive theme going on. Chiodos keyboardist and backing vocalist Bradley Bell tells us of the clip, "This song has a lot of my favorite lyrics on the album. The imagery that goes a long with it embodies it well and I think will be engaging for people to watch."
'Looking for a Tornado' is featured on the 'Devil' album, which is due on April 1. Chiodos are currently providing fans with an "instant gratification" preview, where you can get six of the album's tracks by simply pre-ordering the disc at this location.
Owens recently stated of the album's title, "'Devil' isn't something I thought long and hard about. It is something that hit me, and hard. I asked myself if I was brave enough to stand behind such a strong, emotionally evoking word and I knew right then, that was it. This title is not to be confused with the muscled, red horned man surrounded by fire. This is about the temptations of everyday life; the things that become regrets; the moments where you are forced to make a choice that will determine how it is that you look at yourself for the rest of your life. This album is my definition of Devil."
Fans can also catch Chiodos on their headlining 'Devil Dance Tour,' which kicks off April 15 at The Waiting Room in Buffalo, N.Y. and continues through May 21 at New York's Irving Plaza. Their full itinerary and ticketing can be found here.