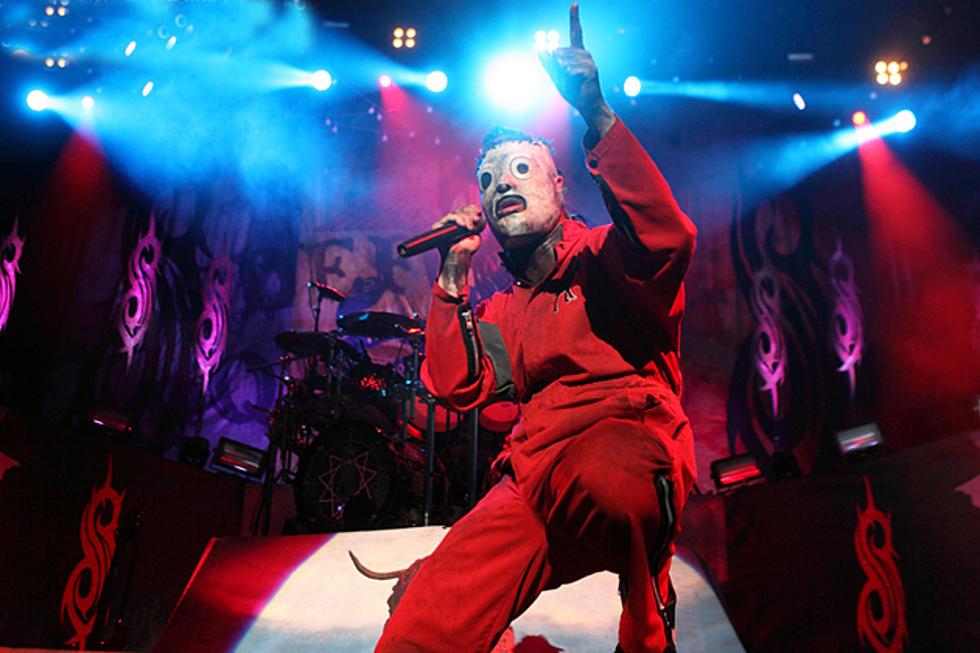 Corey Taylor on Slipknot Recording Without Paul Gray: 'Nothing's Ever Gonna Be the Same'
Mary Ouellette, SheWillShootYou.com
Slipknot are in the midst of working on a new album, and in an interview with Ultimate Guitar, frontman Corey Taylor gave a hint on the direction of the music, and also spoke about recording without the late Paul Gray and drummer Joey Jordison, who was recently let go from the band.
This is the first album Slipknot is recording since the death of bassist Paul Gray in 2010. When asked if it feels entirely different without Gray there, Taylor says, "I mean it's always gonna be different and nothing's ever gonna be the same. It's a better way to say it to be honest. But all we can do is what we do. The way I've had to look at it is that not every great football team stays together and not every great band can keep doing it with the same people."
Taylor continues, "It's the nice way of me saying that I can't just look at him as dead, which breaks my heart. I have to look at as, 'One of our most important pieces is gone - how do we make up for that?' So it's basically us pooling our talents to fill in this vacuum that has been left.'
He wasn't as verbose when asked about the recent departure of longtime drummer Joey Jordison. "Well, that's something that's a little harder to talk about," Taylor says. "I can't honestly legally talk about it. That's all I can really say about that."
As far as the direction of Slipknot's upcoming album, Taylor adds, "I will give you this on the new album -- none of you are gonna see this comin'. And that's all I can say about it [laughs]. You have no idea."
Corey Taylor Discusses His Paranormal Experiences