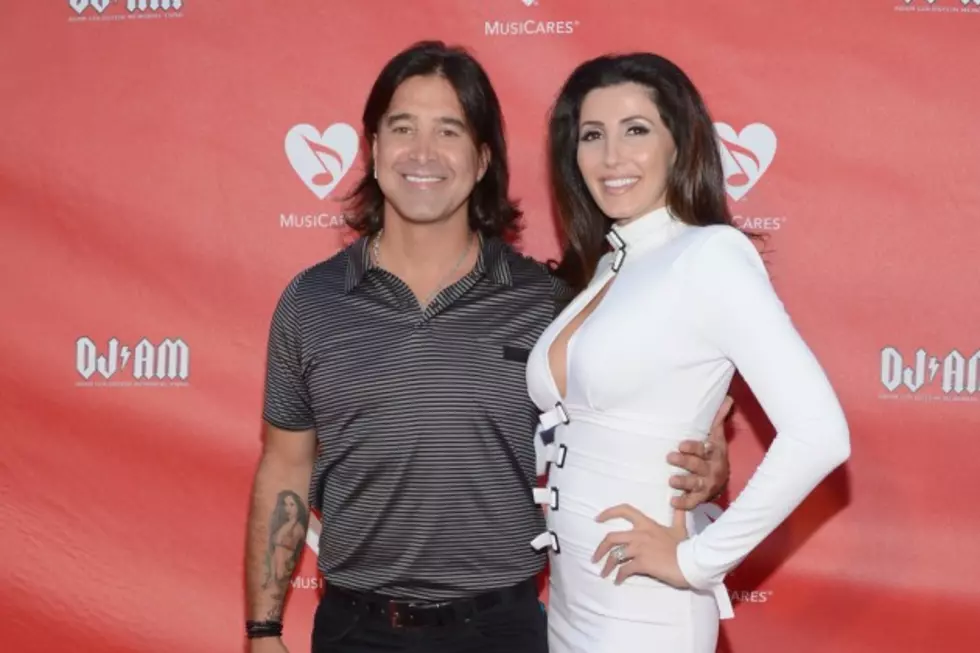 Creed's Scott Stapp and Wife to Appear on VH1's 'Couples Therapy'
Jason Kempin, Getty Images
Creed frontman Scott Stapp's meltdown last fall made headlines and drew significant concern from his family, friends and peers. But the rocker, who was recently diagnosed with bipolar disorder, will attempt to mend some of his strained family relationships as part of the VH1 reality series, Couples Therapy.
Recapping Stapp's downward spiral last fall, the rocker first posted a video message claiming that his financial accounts had been drained, that he was subject to embezzling and that he was penniless and splitting his time between living in his truck and hotel rooms. He claimed not to have relapsed into substance abuse, but began speaking about a conspiracy against him.
Not long after, his wife petitioned for a 60-day psychiatric hold and filed for a divorce and custody of the couple's children. Meanwhile, the stories about Stapp's behavior got worse, with one account from a 911 call suggesting that Stapp was riding around on a bike claiming to have CIA documents and stating that he was supposed to assassinate President Obama.
Stapp eventually got help, as his Creed bandmate Mark Tremonti revealed to Loudwire earlier this year that the vocalist completed a stint in rehab. The singer later detailed his dark period, which included a psychotic break and the bipolar diagnosis. "I was hallucinating," recalled Stapp in an interview with People magazine. "I drove around the United States for a month, following an angel I saw on the hood of my car. In my delusional thinking, I thought my family was involved in ISIS and that millions of dollars had been taken from me to support terrorism. All of it was nonsense. I was out of my mind."
Now attempting to make amends and repair his relationships, People reports that Stapp and his wife Jaclyn will attend sessions with Dr. Jenn Mann for the sixth season of Couples Therapy. The period will span three weeks and the Stapps are one of five couples that will take part in the upcoming season. A airdate for the beginning of Season 6 of the series has not been announced.
Mark Tremonti Discusses His Relationship With Scott Stapp