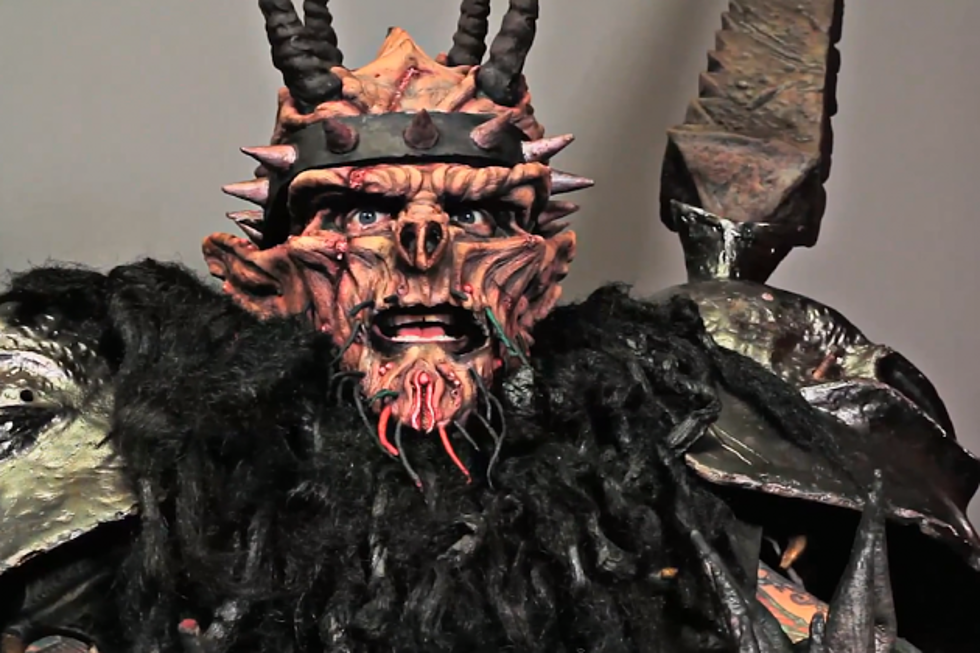 Dave Brockie's Father Sues GWAR Members Over Late Frontman's Remains, Possessions + More
Loudwire
In surprising news, late GWAR leader Dave Brockie's father has sued the surviving band members and their management company, Slave Pit Inc., alleging that they "set out on a course of action to capitalize on the death" of the frontman, also known as Oderus Urungus.
According to Courthouse News Service, William Brockie "seeks $1 million in compensatory damages, punitive damages, and injunctive relief on claims of conversion, breach of contract, and unauthorized use of David Brockie's image." He accuses the band of stealing his son's cremated remains, as well as his bass guitars, artwork and other personal items. In addition, he claims that his son was never compensated for the band's 2014 tour of Australia and Asia.
Dave Brockie died on March 23, 2014, of acute heroin toxicity. He had fronted GWAR for 30 years as the character Oderus Urungus. Following Brockie's death, the band has continued to tour with new members Blothar (Michael Bishop, who previously performed as Beefcake the Mighty in the band) and Vulvatron.
William Brockie names GWAR's Brad Roberts (aka Jizmak Da Gusha) as the leader of the conspiracy to capitalize on the singer's death. He alleges that members of the band and their management company have attempted to take control of his son's estate. He also says that Roberts took possession of his son's ashes, and that he was only given a small fraction of the remains in a plastic bag when he requested that it be returned.
Furthermore, William Brockie says he did not give consent for the band to use his son's likeness to sell merchandise at the GWAR-B-Q memorial service last summer in Richmond, Va.
Update: GWAR have issued a lengthy response to William Brockie's lawsuit. Read the full statement here.
Oderus Urungus Reads 'Goodnight Moon' [NSFW]