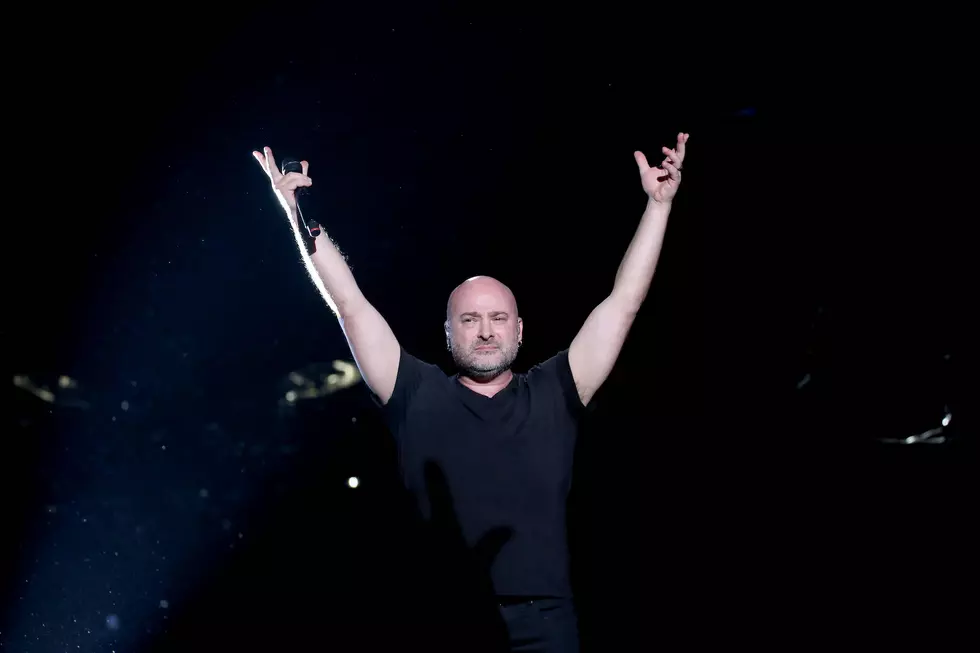 Disturbed's David Draiman: Hatred + Discrimination Extend Beyond Trump
Manny Carabel, Getty Images
In an interview last month, Disturbed frontman David Draiman argued President Trump is "given too much credit" for division that exists in the United States. The singer's comments were published the day before Draiman—who is of Jewish heritage—expressed his "aggressive stance against" artists who boycott Israel, such as Pink Floyd's Roger Waters. Disturbed are due to perform in the Middle Eastern country this summer.
As highlighted in a video shared June 1 on a Facebook page called "Bring Disturbed to Israel," the musician condemned Waters "and the rest of his Nazi comrades" for what he contends is a boycott rooted in hatred. Speaking to the source of that hate, Draiman asserted to The Jerusalem Post that the "polarized and partisan" opinions of U.S. citizens can't solely be blamed on the emergence of the 45th president.
"It's not just the Trump era," Draiman put forward. "The country was divided before him, whether people want to admit it or not. I think that Trump is given too much credit. The hatred exists with or without him. It continues to fester, and not enough is being done to bring people together. We're way too polarized and partisan these days, and I don't think laying the responsibility at the feet of Trump does it justice."
Addressing antisemitism, the Disturbed vocalist described a rise he perceives in anti-Jewish thought. Draiman has family who currently reside in Israel, including his brother, a fellow musician, Benjamin.
"It's terrifying, worse than I've ever seen in my lifetime," the singer said. "I never thought I would see the day when people were literally being attacked once again, when antisemitism is becoming mainstream. … People are even questioning the validity of the numbers behind the Holocaust. It's mind-boggling to me."
It was partially political issues that have kept the band from performing near Israel until this year. Apart from working out the regular touring logistics, the Disturbed frontman can't travel to countries who don't recognize the state of Israel. With Israeli marks on his travel documents, entrance to some surrounding nations is forbidden.
There's not a lot of ways to bridge the physical gap between Israel and other possible venues," Draiman explained. "I can't play the UAE at the Dubai Desert Rock Festival because they won't let me in the country with Israeli stamps on my passport, and I'm not going to get a new passport and pretend I don't have family in Israel just to appease them."
Disturbed's first concert in Israel is set for July 2 at Live Park, Rishon.
See David Draiman in the Top 66 Hard Rock + Metal Frontmen of All Time