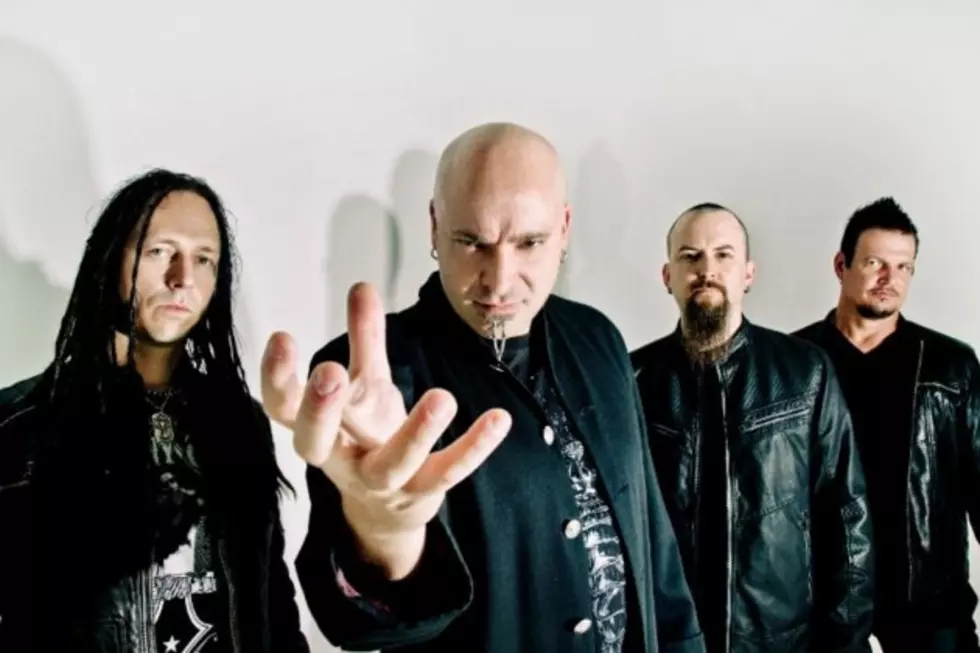 Disturbed Announce First Show Since Hiatus to Take Place in Chicago
Reprise Records
Sweet home Chicago! Disturbed are about to make their stage return after taking a four year hiatus and the band has decided to make it a hometown affair. The group will take over the House of Blues in Chicago on Aug. 21 for what is sure to be a memorable blowout!
The show will coincide with the release of Disturbed's Immortalized album, which drops the same day via Reprise Records. And if you're thinking ahead, you should know that fans who pre-order Immortalized via Disturbed's online music store will gain access to the exclusive fan pre-sale beginning Wednesday, July 22 at 10AM CT. General admission on sale for the show begin on Friday, July 24 at 10AM CT.
Disturbed are off to a hot start in support of their new album as the single "The Vengeful One" has already shot into the Top 5 at rock radio. Meanwhile, the Phil Mucci-directed video for the song has garnered plenty of praise as one of the year's most memorable clips. But does all the early buzz spell future success for the album? The band is on a hot streak of four straight chart-topping albums, and we'll have to wait until after the Aug. 21 release of Immortalized to see if they can make it five in a row.
The band managed to keep their return under wraps until the announcement of the new album. In January 2014, founding members David Draiman, Dan Donegan and Mike Wengren met for dinner in Chicago and made the decision to start the ball rolling on new music, but keeping it quiet to deliver the perfect surprise to fans.
"For this album, everything was written in the same room," Draiman remarks. "It was wonderful experiencing how it used to be back in the day for us. That became apparent in the material, whether it was the passion of the performance, the power being harnessed, or the feelings evoked. We could feel the difference."
Immortalized pre-order bundle options can be found here. In other news, Disturbed have just released the third "behind the scenes" video on the making of the new disc. Check it out below.
Disturbed, "The Making of Immortalized, Part 3"
See the Ages of David Draiman + More Rock Stars in This Birthday Gallery: