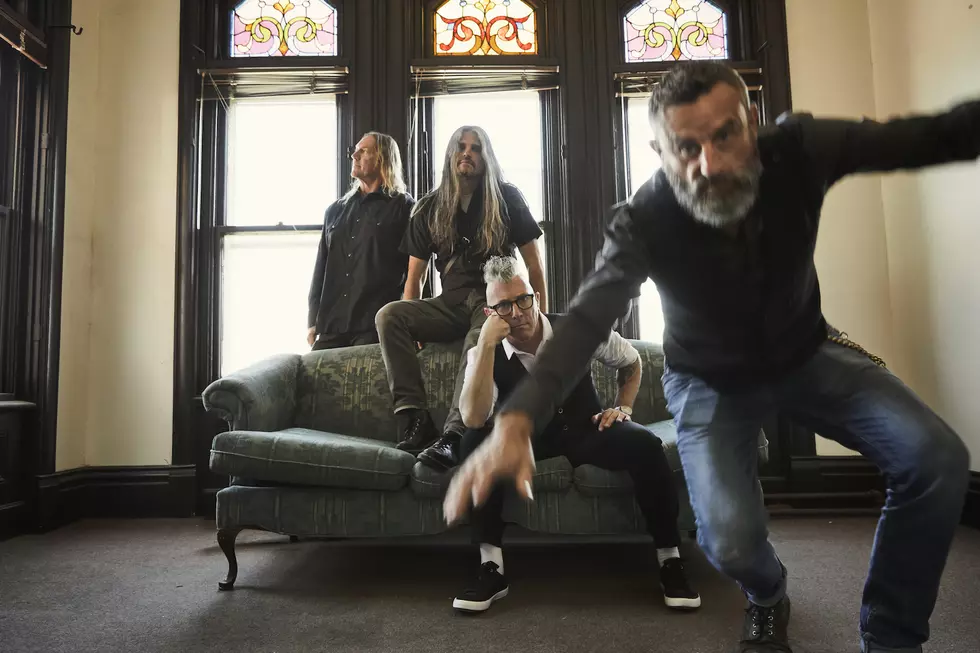 Every New Tool Song, Including Interludes, Enters Top 25 on Billboard Chart
Photo: Travis Shinn
Tool's dominance on the Billboard charts has continued following the monumental release of Fear Inoculum. The band's first album in 13 years has now completely filled the Hot Rock Songs chart, with all 10 tracks, including interludes, securing a position.
This is absolutely absurd. The unrivaled might of Tool continues to make history, as Fear Inoculum debuted at No. 1 on the Billboard 200 chart while every Tool album broke the Top 20 simultaneously. They also filled the entire Top 10 of the Rock Digital Songs chart and secured the longest song in history, "Fear Inoculum," to break into the Hot 100. Tool also hit No. 1 on the Billboard Artist 100 chart.
Each accolade is extremely impressive, but when noise interludes are outperforming highly successful singles, you know you've got a once-in-a-generation phenomenon. "Litanie Contre La Peur" is currently at No. 10 and "Legion Inoculant" sits at No. 11 on the Hot Rock Songs chart, beating "The Hype" by twenty one pilots and even Ed Sheeran's "Blow."
Even "Mockingbeat," which is essentially just nature sounds, is higher on the chart than Volbeat's "Last Day Under the Sun" and Vampire Weekend's "This Life."
As for the Top 10 of the chart, "Fear Inoculum" hit the high mark at No. 3, while "Pneuma," "Invincible," "7empest" and "Descending" take up spots 4 through 7. "Culling Voices" resides at No. 13, while the Danny Carey drum feast "Chocolate Chip Trip" hit No. 15.
If you haven't already, click here to grab Tool's Fear Inoculum album and for tickets to Tool's upcoming North American tour, click here.
2019's Best Metal Songs… So Far