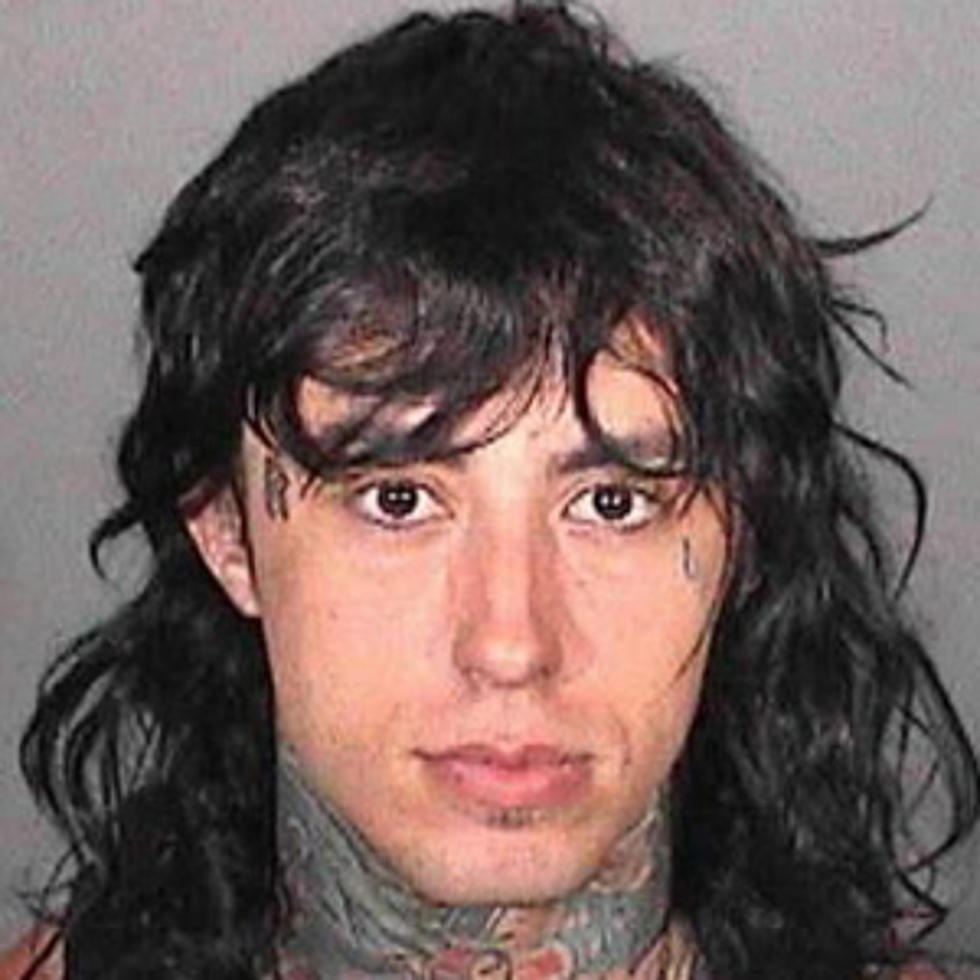 Falling in Reverse Singer Ronnie Radke Arrested on Domestic Assault Warrant
Falling in Reverse singer Ronnie Radke is back in trouble, as he was arrested Monday morning (Aug. 6) in Glendale, Calif., on an outstanding warrant for domestic assault.
The Glendale News Press reports that the warrant was issued after Radke's girlfriend had told the Glendale police that Radke physically assaulted her at their home on May 1.
The singer was arrested without incident at his home and later released on $30,000 bond. He was charged with a misdemeanor account of corporal injury to his girlfriend and misdemeanor false imprisonment, according to the Los Angeles County Superior Court complaint.
Radke launched Falling in Reverse after being booted from Escape the Fate during a stint in prison. The vocalist was sentenced to five years' probation for battery charges related to his role in the shooting death of an 18-year-old man in Nevada in 2006. Though the singer did not shoot the man in question, he spent 2 1/2 years in prison when he violated his probation by skipping an appointment with his parole officer.
After emerging from jail, Falling in Reverse started to take off. The group issued their album, 'The Drug in Me Is You,' last year, and most recently were enjoying some play for their single, 'Good Girls Bad Guys.'
The singer will appear in Los Angeles County Superior Court Aug. 14 for a pretrial hearing.