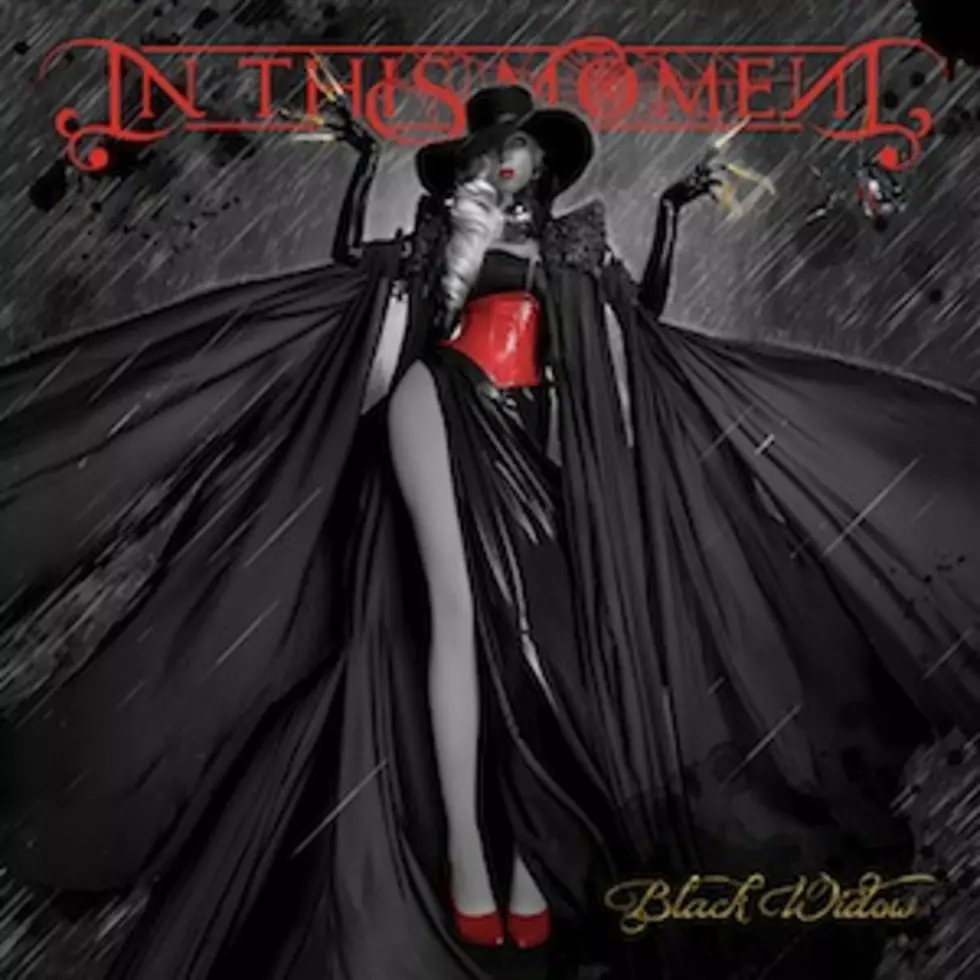 In This Moment, 'Black Widow' – Exclusive Album Stream
Atlantic
In This Moment are set to unleash one of the fall's most anticipated new albums and the wait is now over for those who want to hear it in its entirety. The group has teamed up with Loudwire to offer an exclusive album stream a week before the disc is officially released.
In This Moment have already been burning up the charts with the single 'Sick Like Me' and have offered up the preview tracks 'Sex Metal Barbie' and 'Bloody Creature Poster Girl.'
Frontwoman Maria Brink says of the album title, "'Black Widow' is a metaphor for this innocent young girl who gets infected with life, traumas, experiences, and the balance of light and darkness. She becomes this poised and powerful creature. That's the album."
Guitarist Chris Howorth adds, "We went into this with the title 'Black Widow.' It fits the image of Maria as this powerful heroine. If you think of the boys in the audience watching our stage show, she's like the black widow pulling them all in."
In addition to the three tracks that have already surfaced, you can check out such key cuts as the rapid-fire 'Big Bad Wolf' and 'Sexual Hallucination,' a track that features special guest Brent Smith of Shinedown fame. "We love Brent and Shinedown," Howorth explains. "We didn't think we'd have a shot at getting him, but he instantly said yes. The song is a little different for him, and he jumped at the chance to do it." And you'll also want to check out the moving, piano-infused track 'The Fighter' that provides the perfect change of pace later in the disc.
In This Moment's 'Black Widow' is due Nov. 17 and you can currently pre-order the disc at iTunes, Amazon and GooglePlay. Take a listen to the disc in full below, and be sure to catch the band on their fall tour. See the dates here.
Listen to In This Moment's 'Black Widow'