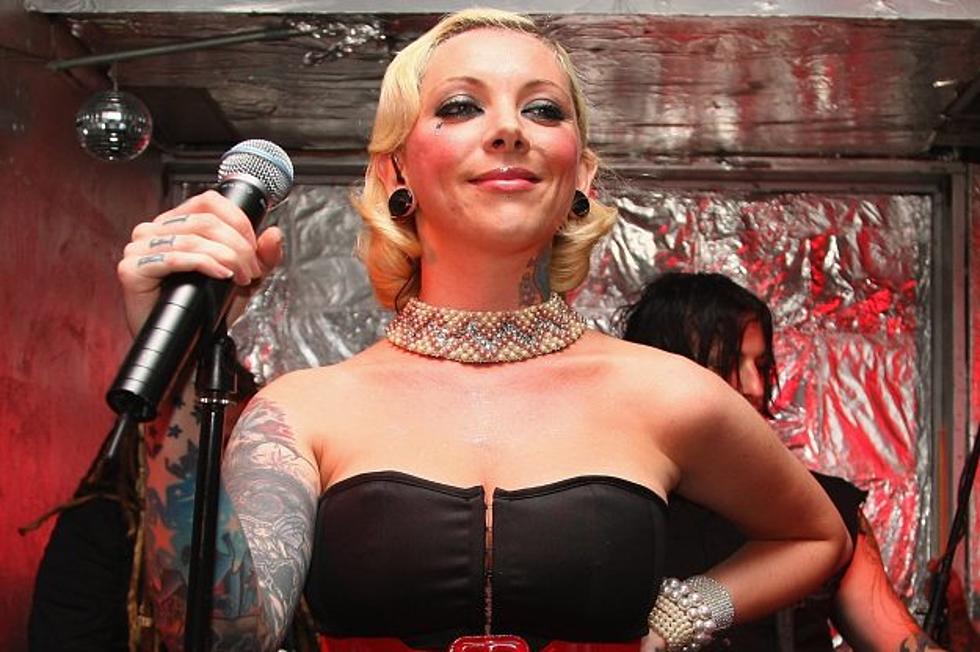 In This Moment Bow Out of Shows Over Maria Brink Back Injury
In This Moment's Maria Brink will give it her best, but the singer is suffering a good amount of back pain at the moment and may require surgery.
In a new Facebook posting, the band reveal that Brink has been experiencing acute pain in her lower back that got progressively worse with each show. Eventually it reached a point where the singer had it checked out, and the doctor told her she might need immediate surgery to correct the issue.
As such, the band was forced to cancel two dates in Maine and New Hampshire over the last week to give Brink the rest needed to continue. They add, "We sincerely apologize for any inconvenience this caused any of our fans. Maria is starting to feel a little better and we are planning to rejoin our current tour supporting Shinedown in Montreal on the 8th. Again, if you came to see us and we weren't there, we are sorry. We will be back soon. Send Maria love and support."
In This Moment have been out on tour in support of their forthcoming 'Blood' album, which is due Aug. 14. While we wait for In This Moment to return to the stage, they could use your help in their current Loudwire 'Cage Match,' where the single 'Blood' is going up against the Word Alive's latest single 'Entirety.' (We swear the injury had nothing to do with being in a cage match). Loudwire will premiere the video for 'Blood' on Monday.