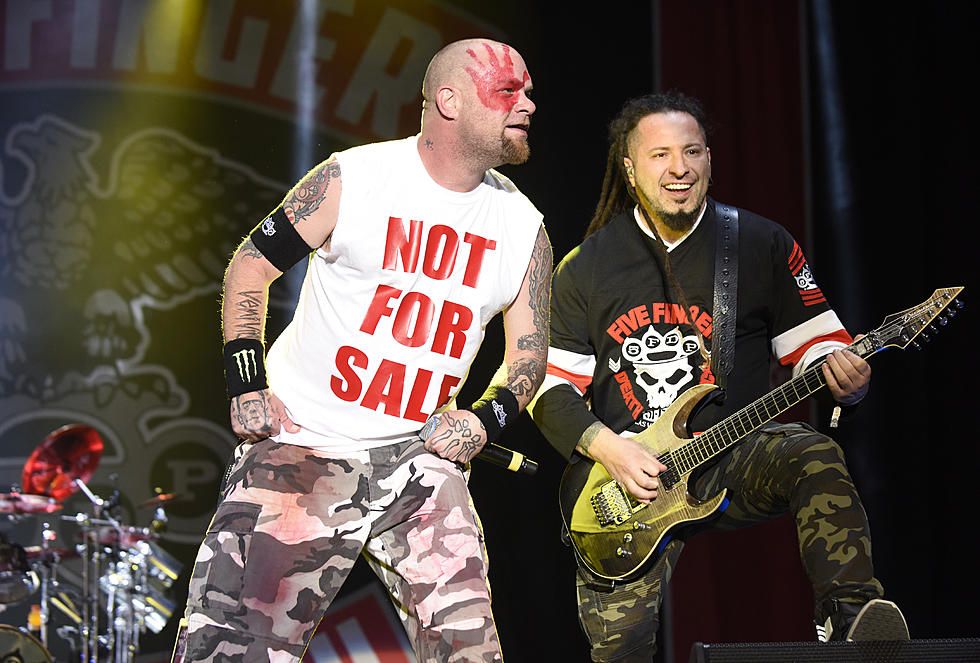 Ivan Moody Chronicling Path to Sobriety on New Five Finger Death Punch Album
Tim Mosenfelder, Getty Images
It's been a long way back from hell for Five Finger Death Punch vocalist Ivan Moody. The band's upcoming album will chart that journey — Moody's road from self-destruction to sobriety — via the lyrics on the Las Vegas rockers' forthcoming effort, as guitarist Zoltan Bathory revealed this week.
"He came through hell," Bathory told North Carolina's News & Record Thursday (Nov. 7). "He came back. And that journey, that message is there in the lyrics. A lot of it is about that, his experiences of what happened to him when he was down, how people treated him. He came back, and how people doubted him, that he could come back. And when he comes back, the world is different and he has a different attitude. He can process what happened as a person. So all of those phases, lyrically, are definitely on the record."
Delving further, the FFDP guitarist also detailed just what went down back in 2017 when the band gave Moody somewhat of an ultimatum. Following a time when the vocalist's addiction reached its nadir, the group's members told Moody he had to clean himself up or he'd be out of a job.
"We had to … threaten him that we're going to take away the last thing that he loves, the band," Bathory remembered of the intervention. "And it's a bluff. We didn't want to do that, but we had to say that. We had to say, 'Listen, if you don't [do] this now, you're done. You're out.'"
That said, don't expect to hear songs from the group's upcoming album during their current shows. "Yesterday we were talking about how we just play our hits," Bathory said when revealing the set list contains only past material. "It was just funny because it was a conversation and not a plan."
See Five Finger Death Punch in 40 Best Hard Rock Songs of 2018