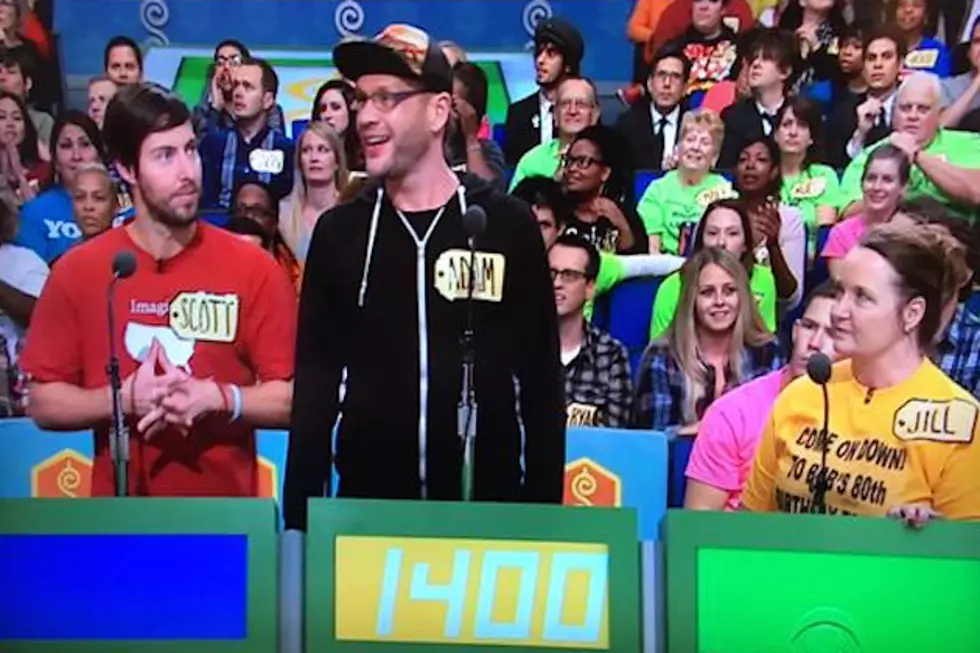 Killswitch Engage Guitarist Adam Dutkiewicz Wins Big on 'The Price Is Right'
Roadrunner Records Twitter / CBS
Killswitch Engage guitarist Adam Dutkiewicz was a contestant on 'The Price Is Right' on the episode that aired today (Feb. 10), and he made a killing!
After being called up to the podium early on, Adam D. didn't make it onto the stage until the very last price guess. He then proceeded to win a sweet yellow honda car when he got the price right on his very last try.
Adam D. then made it into the Showcase Showdown after spinning the highest amount on the wheel without going over one dollar. Then, he narrowly beat out his fellow finalist, and he walked away with a new black Nissan Frontier truck and a trip! The guitarist excitedly jumped around the stage. He ended up with more than $50,000 in prizes.
Check out a YouTube clip from MetalSucks, as well as Tweets from Roadrunner Records and video Instagram posts by Killswitch Engage singer Jesse Leach below:
Congrats to Adam D. for winning big on 'The Price Is Right.' Just watch out for those taxes on those big prizes!
Watch 10 Rebellious Rock + Metal TV Performances