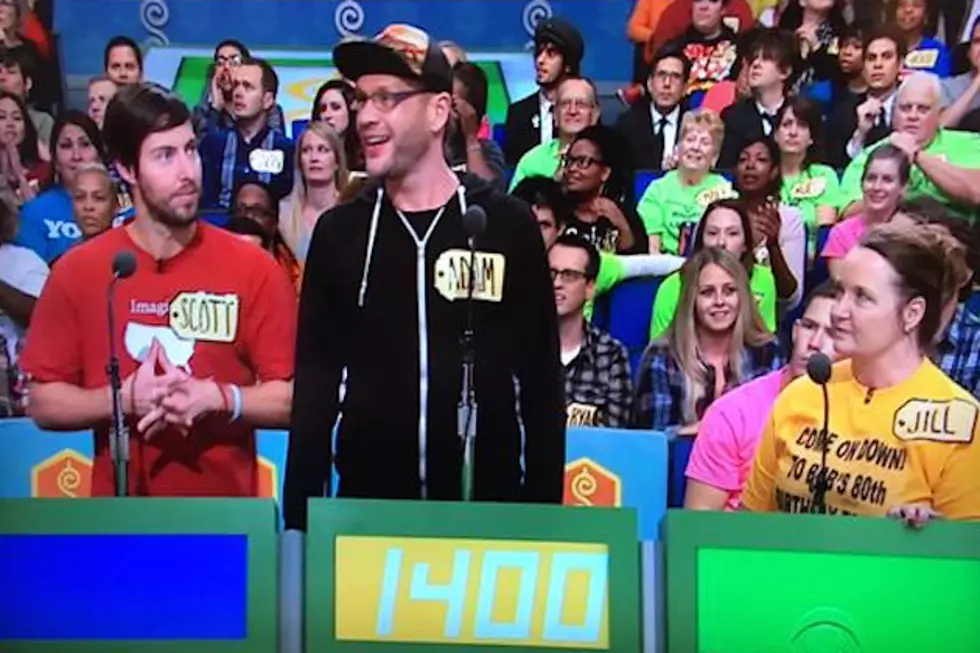 Killswitch Engage's Adam Dutkiewicz Plans to Sell 'Price Is Right' Vehicles
Roadrunner Records Twitter / CBS
The rocker recalled, "It was the craziest day of my life -- you have no idea man—this is like insanity. Number one: it's been like my favorite show like my entire life. I love game shows, I love The Price Is Right I've been watching since I was a kid, you know, the Rod Roddy and Bob Barker days, you know?"
The guitarist says he and his girlfriend were in California and going to The Price Is Right is something he always wanted to do, so they went. The guitarist says he didn't know whether or not he would be selected, but was thrilled just to be there and see how it all works. He recalls, "We get in there, and dude, it's this tiny fricking room. It looks huge on television, you'd think with all the games they bring out they'd have this huge stage. It's not big at all man, every game they play, like even when they spin the wheel, it all comes from the back of the studio. It comes through the sliding doors and like there it is and holy crap, it's tiny."
As for when he was called, Adam states, "I swear to God I blacked out in excitement -- I was completely sober -- I blacked out with excitement. My girlfriend told me we were like kind of um, wedged in with these larger people, so when she had to get out to come see me play the games and stuff she couldn't. But dude when I got called, I just plowed through every human in my way. I was like 'Oh my god this is happening' so dude I got up there. I just barely remember, I was like shaking with excitement, it was so cool."
Though Dutkiewicz walked away with a pretty big haul, the guitarist says he's planning to sell off the two vehicles he won during his run on the show because the taxes he owes on his winnings are so high. The guitarist revealed that he is supposed to be contacted about the prizes within two months of the episode's air date.
Take a listen to the full interview with The Jasta Show in the player below.
Killswitch Engage's Adam Dutkiewicz Speaks to The Jasta Show