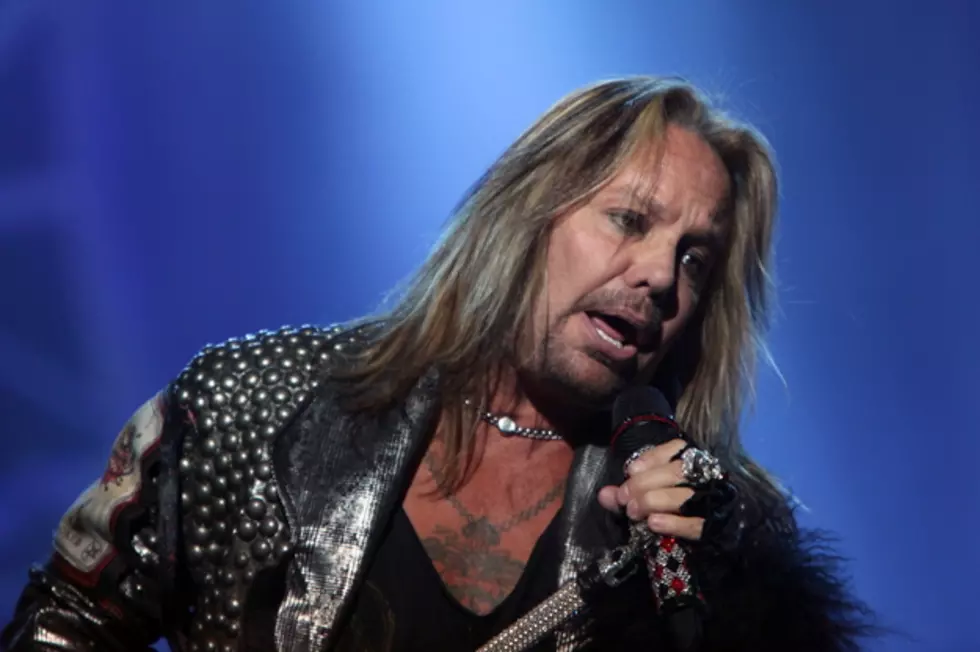 Motley Crue's Vince Neil Apparently Flips Out at Las Vegas Parking Attendants Over Rolls-Royce
Motley Crue vocalist Vince Neil recently took a break from singing with the band and managing his Las Vegas strip club in order to apparently yell at some parking attendants last week. Video of the incident shows Neil flipping out at the garage employees of Planet Hollywood in Vegas after they refused to bring the singer's Rolls-Royce around, even though Neil didn't have a ticket to prove the car was his.
Released by TMZ, the video begins with Neil storming toward the garage's office and screaming, "Give me my f---ing car! Give me my f---ing car!" Neil continued to hurl profanities while banging on an office window within the parking garage.
Neil went on to claim that he was never given a ticket by an attendant after bringing the car into the garage. After screaming, "They didn't give me a f---ing ticket," it seems as if the vocalist was trying to get the attendants to open up the car so Neil could show them proof of ownership, but the video cuts out in the middle of the conversation.
According to TMZ, police were called to the scene, although Neil had already taken off by the time they arrived. The valet company chose not to press charges against Neil, and there is no word as to whether the Crue crooner drove away in his Rolls.
Watch Vince Neil's Encounter With Las Vegas Parking Attendants