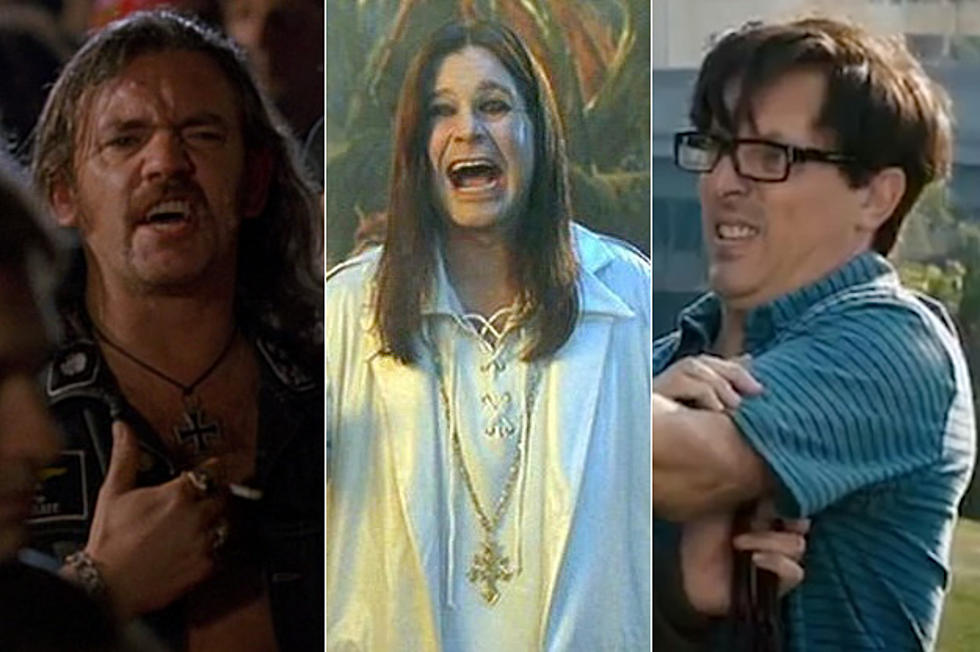 Musician Movie Cameos You May Have Missed
Fox / New Line / Lionsgate
This entire feature is inspired by the simple reaction of, "Wait a minute, is that…?!" When you unexpectedly spot one of your favorite musicians in a movie, the inner nerd of a fan is instantly revealed.
Spotlit cameos from metal gods such as Ozzy Osbourne or Ronnie James Dio are always incredible to see, but the more rewarding appearance is the one that only you catch while your friends remain oblivious. From small supporting roles to split-second materializations, we've compiled our all-time favorite Musician Movies Cameos That You May Have Missed.
Did you miss one of music's biggest names in one of your favorite films? We've teamed up with Ultimate Classic Rock to present a number of memorable musician cameos. Check them out by clicking below!