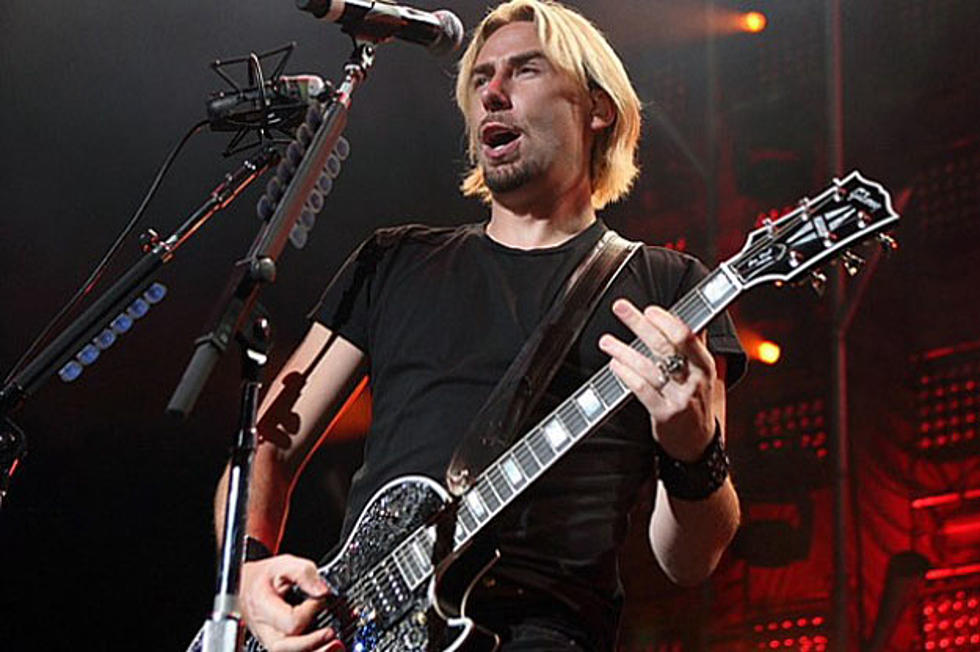 Nickelback Take On Haters With Latest Twitter War
Nickelback have their fair share of detractors, and let's face it, they are often the unfair scapegoat for everything that is wrong with modern rock music, but no one can accuse the band of taking themselves too seriously.
After laughing off the insults hurled at them by Black Keys, engaging in a Twitter tiff with Atlanta Braves pitcher Peter Moylan, and of course the online petition trying to keep them from performing at the Thanksgiving Day NFL game, the band seems to take most things in stride. Their latest antics include swapping barbs with haters on their Twitter page, resulting in a full on war of words with anyone who wants to step up to the plate.
As music fans hit them with insults on Twitter, they responded back with their own smarmy responses, quickly getting people to notice and comment on the entertainment value of it all. Even rocker Chris Daughtry weighed in, saying to the band, "Your replies to the haters are killing me! Hilarious!"
In addition, the band doled out some constructive criticism in response to some of the insults, replying directly to people with comments like, "that one's a little stale, try harder next time."
It wasn't all negative though, the Nickelback fans came out in droves to support the home team, trying to even out the score.
In the end, we're going to give the win to Nickelback, not only for their one-liners, but for manufacturing some pure gold in the form of a grassroots promotion for their upcoming tour with Seether, Bush and My Darkest Days.
Below are a few of our favorite exchanges traded throughout their Twitter feed, what were your favorites and do you think Nickelback scored a win with this round?
Chop Off Your Ears:
Worst Day Ever:
Lifetime of Torment:
Unabomber? Is That You?: