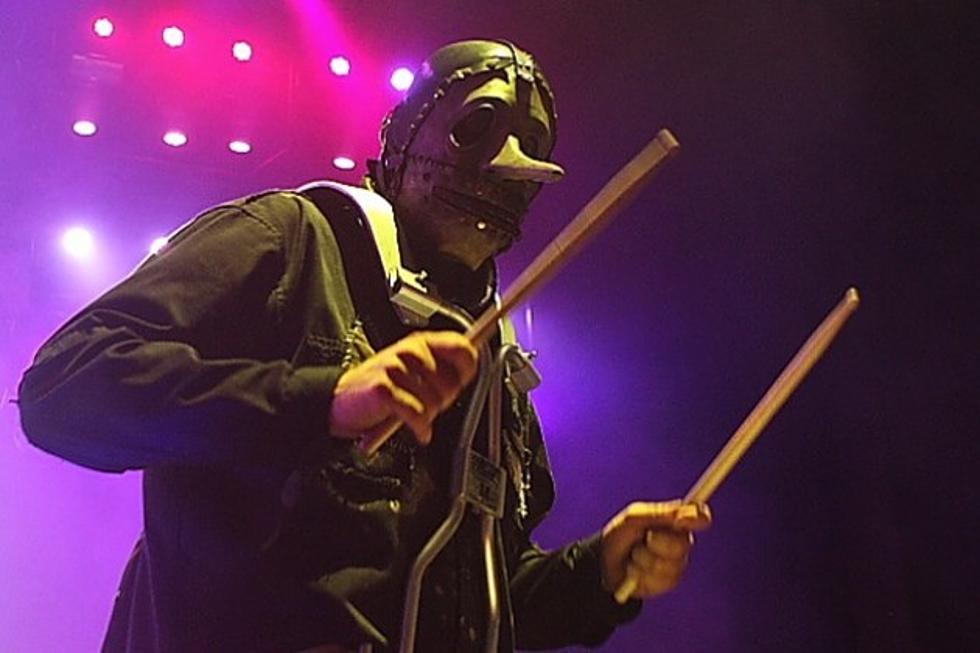 Slipknot's Chris Fehn: Moshing Shouldn't Turn Into Bullying
Mary Ouellette, SheWillShootYou.com
Attending a concert and taking part in a mosh pit can be seen as a form of celebration, an exuberant experience that takes your enjoyment to another level. But in recent years, concert safety has become a bigger issue due in part to some of the actions of audience members.
In a new interview with South Africa's Music Review, Slipknot percussionist Chris Fehn spoke about the state of audience interaction following the onstage incident and subsequent legal issues involving Lamb of God's Randy Blythe, who was eventually found innocent of any wrongdoing in the death of a concertgoer. Fehn briefly addressed the Blythe situation, but then pointed out something he's seen in mosh pits that he's not a fan of.
"That was a very sad situation," said Fehn of Blythe. "I'm friends with Randy and it was an unfortunate event that happen. I know he's not that type of person at all. He would never hurt anybody."
Fehn continued, "I think, especially in America, moshing has turned into a form of bullying. The big guy stands in the middle and just trucks any small kid that comes near him. They don't mosh properly anymore. It sucks because that's not what it's about. Those guys need to be kicked out. A proper mosh pit is a great way to be as a group and dance, and just do your thing."
The percussionist says he wants fans to have a good time and enjoy themselves and he hopes to make that connection with the audience members that they also get via the band's albums. He adds, "To me, personally… I was that kid. I know what they're going through. I know what it means to them, so I try to give as much love as possible. I try to look them in the eye, which isn't always possible with all the headbanging, but I try. I know that kid, because I was that kid. I completely appreciate everything about it."
After touring in the U.S. this fall, Slipknot will take Korn and King 810 on dates in Europe to start the new year. The band has also been named as headliners for several spring U.S. festival dates in the coming year. Check here to see their tour dates.
You Think You Know Slipknot?