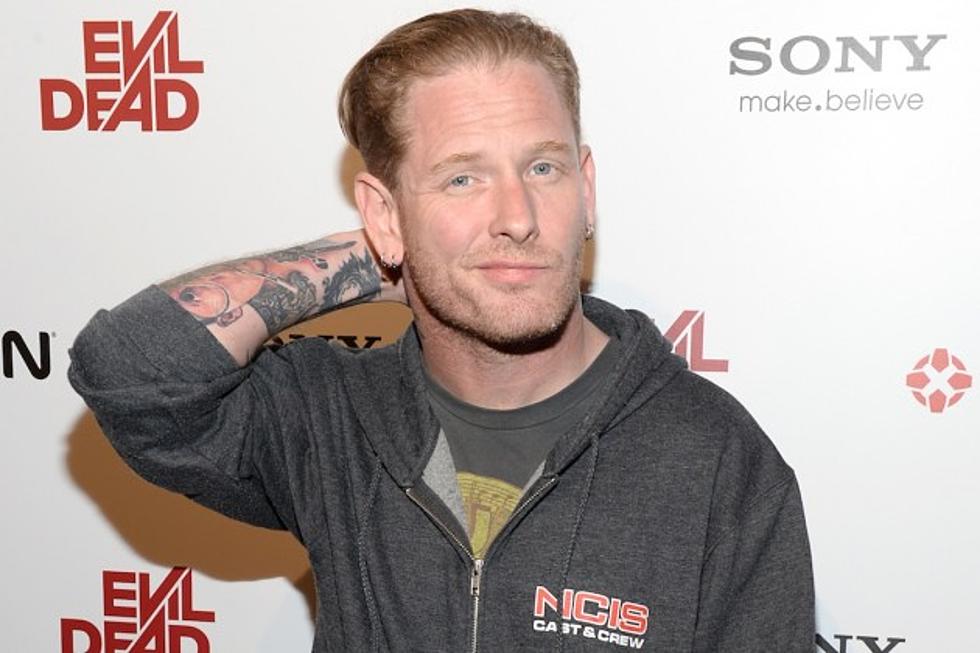 Slipknot / Stone Sour Frontman Corey Taylor Performs Live's 'Lightning Crashes'
Michael Kovac, Getty Images
There's no slowing down for Corey Taylor. In the past year alone, Taylor has rocked stages with Slipknot, released a covers EP with more planned from Stone Sour and he's releasing his third book called You're Making Me Hate You later this month. In addition, Taylor is getting ready to play a solo tour coinciding with his book's release and he's posted new video of a recent rehearsal.
Given that Taylor has been focused on covers with Stone Sour's series of EPs, it should come as no surprise that a few covers might be included in his upcoming set. And in the newly posted video, Taylor takes on a classic from the '90s -- Live's "Lightning Crashes." Check out his acoustic performance below.
For the younger readers out there, "Lightning Crashes" appeared on Live's 1994 disc Throwing Copper and spent 10 weeks at No. 1 on the Billboard Album Rock Tracks chart.
As stated, Taylor is planning a series concerts mixed in with several book signings over the past month. The fun starts on July 6 in Ridgewood, N.J. Dates can be seen here. As for the new book, You're Making Me Hate You arrives on U.S. bookshelves on July 7. It's currently available to order via Amazon. And don't forget to catch Slipknot on tour this summer beginning July 24 in West Palm Beach, Fla.
Corey Taylor on His Big Regret Regarding the Late Paul Gray
See the Yearbook Pictures of Corey Taylor + More Rock Stars