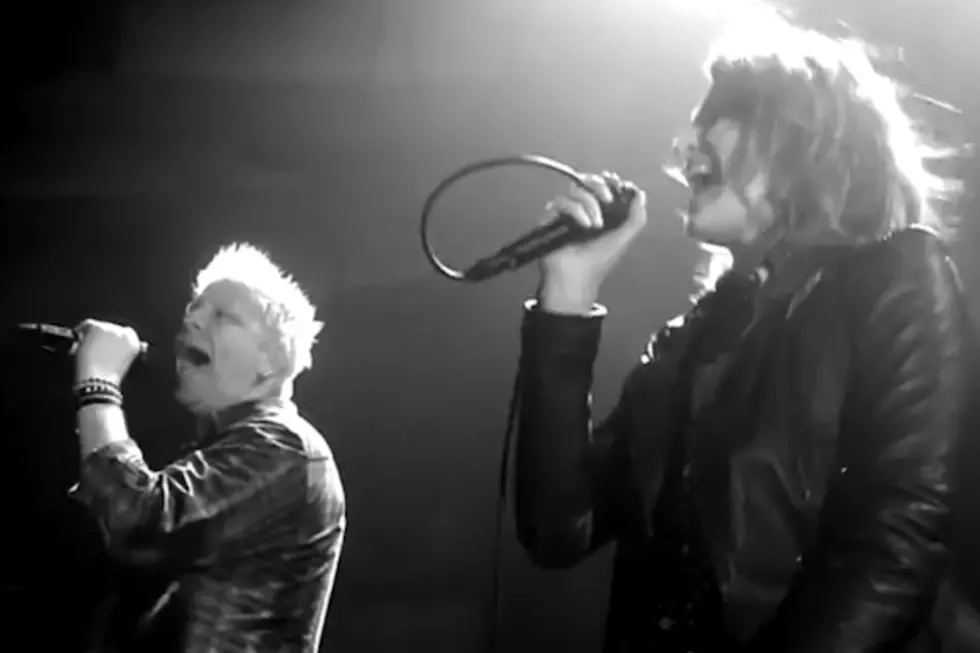 The Offspring and Dead Sara's Emily Armstrong Team Up for Performance of 'Gone Away'
YouTube
In late 2012, the Offspring toured with Dead Sara. During the Offpsring's set, Emily Armstrong from Dead Sara would join the band for a stripped down version of 'Gone Away.' A video of an October performance of the song at a show at the Hollywood Palladium, as well as footage of the pair recording a studio version of the song, has been released (watch below).
"When we started building our own set list, I realized the stripped-down version of 'Gone Away,' which we've been doing for a few years, would fit Emily's voice really well," Offspring singer Dexter Holland tells Rolling Stone. "It turned out to be a special moment in the show each night."
'Gone Away,' off the album 'Ixnay on the Hombre,' recently made our list of the 10 Best Offspring Songs. A new version was re-recorded by the band and Armstrong with help from producer Bob Rock.
The Offspring released their ninth album 'Days Go By' last June. They are set to play the 2013 Soundwave Festival in Australia. They will play Feb. 23 in Brisbane, with shows to follow in Sydney (Feb. 24), Melbourne (March 1), Adelaide (March 2), and Perth (March 4). They will also play a few dates in Australia after the festival wraps up.
Dead Sara will continue opening for high profile acts in 2013. They are slated to open for Muse on their North American tour that kicks off Feb. 22. Armstrong is excited about the trek. "We never thought in a million years it would happen like this. We will learn so much watching them every night – we are extremely excited!! 2013 is looking great!"
Watch The Offspring and Dead Sara's Emily Armstrong Perform 'Gone Away'