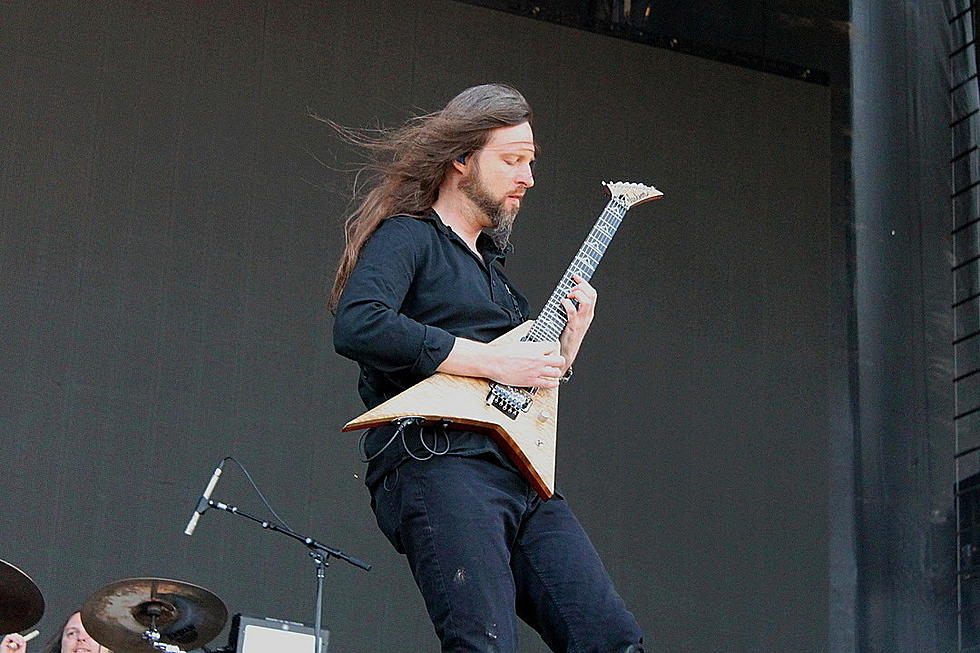 Oli Herbert's Wife Posts New Statement, Warns Trespassers to Vacate Property
Chad Bowar, Loudwire
The death of All That Remains guitarist Oli Herbert still has a bit of mystery to it, with a November report revealing that the death was still being treated as "suspicious" by local police. The desire to discover what may have happened has led to some unwelcome intruders on Herbert's family estate and his wife Beth has issued a new statement asking for the trespassers to stop.
Beth's message reads as follows:
Hello everyone this is Beth.
I can't say anything about the investigation because it is still open.
I am making this post today because something very disturbing happened yesterday; a group of four men trespassed onto my property to go poking around where Oli's body was taken out of the pond. The police were called and a report was filed.
I know that there has been a lot of talk about everything going on with the property and the estate. Without getting into too much personal estate/family information, whatever is happening with the estate and property it's happening for a reason and under the guidance of attorneys. This house is still and will continue to be very much occupied and the family home. It is still considered private property and anybody who trespasses will be reported to the police and charges will be pressed for trespassing and disturbing the peace.
As much as some people are presenting themselves to know what's going on with this estate, they don't. If there is something that needs to be said regarding this estate, that information will be made on this page. For the record, none of Oli's property or equipment has been sold or given away. The guitars, his equipment, and all of his personal belongings are in a secure, undisclosed location. Everything is still in my possession and NOT for sale.
Thank you all for your support during this difficult time.
Herbert died on Oct. 16 at the age of 44. He was discovered at a pond on his property and initially it was suggested that the musician had drowned. A statement released in November explained, "While the state medical examiner's office ruled this week that Herbert, 44, drowned, it called the manner of death 'undetermined.' The manner of death is usually homicide, suicide or accident but state Chief Medical Examiner Dr. James Gill said Herbert's case will remain undetermined unless new information is developed. State police sources said that police are treating his death as suspicious at this point. The Eastern District Major Crime Squad is investigating the case."
Before his death, Herbert had completed his work on All That Remains' most recent studio album, Victim of the New Disease. The band returned to the road late last year to begin support for the album, with former Chelsea Grin and Born of Osiris guitarist Jason Richardson filling in on their touring. Singer Phil Labonte revealed to Loudwire that a full-time replacement will eventually be named.
Rockers We've Lost in 2018