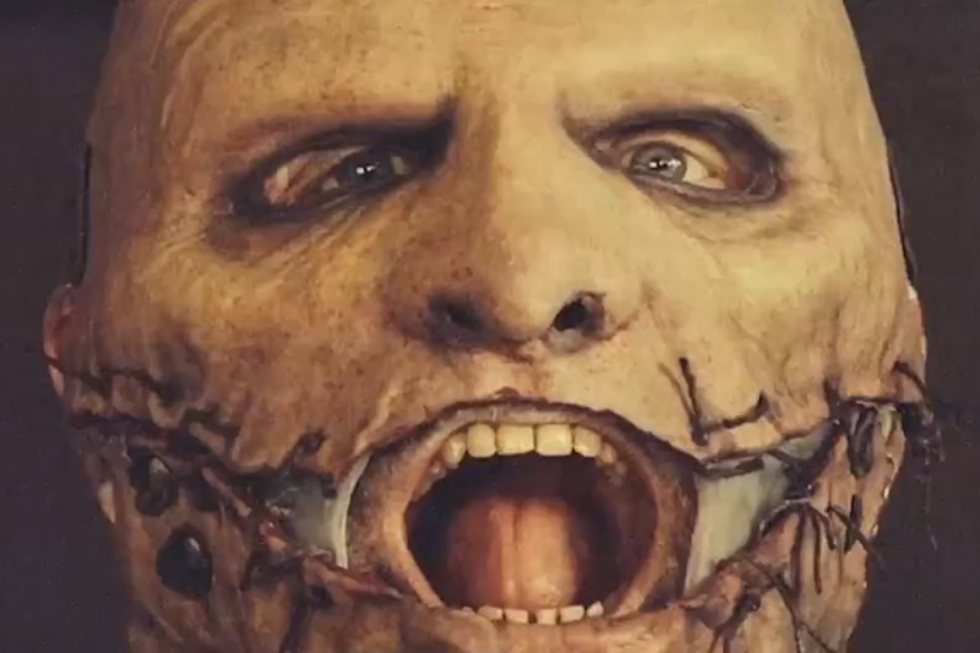 Slipknot Unleash New Tribute Track 'Skeptic'
Roadrunner
Here's another new Slipknot song from the band's soon-to-be-released fifth studio album, '.5: The Gray Chapter.' 'Skeptic' is almost certainly about late bassist Paul Gray, who died from a drug overdose in 2010.
The release of 'Skeptic' marks the eighth song unleashed from '.5: The Gray Chapter' as of this posting. First, we were given the ultra-violent 'The Negative One,' which was followed by a bloody music video for 'The Devil in I,' where each band member revealed their new masks for the first time. Since then, Slipknot have gifted fans with 'Custer,' 'XIX,' 'Sarcastrophe,' 'AOV' and 'Killpop,' showing dynamic range and intense creative focus in the process.
Today, we treat our ears to 'Skeptic.' Fans will automatically zone in on the track's chorus: "The world will never see another crazy motherf---er like you / The world will never know another man as amazing as you." Additional lyrics such as, "You were a gift," "He was the best of us" and "I will keep your soul alive" point further toward Gray as the man referenced in 'Skeptic.'
Listen to Slipknot's 'Skeptic' by clicking the red button below. As for Slipknot's '.5: The Gray Chapter,' you can pick up the album on Oct. 21 via Amazon or iTunes.
Watch 20 Epic Slipknot Sid Wilson Stage Dives
Corey Taylor Discusses His Paranormal Encounters