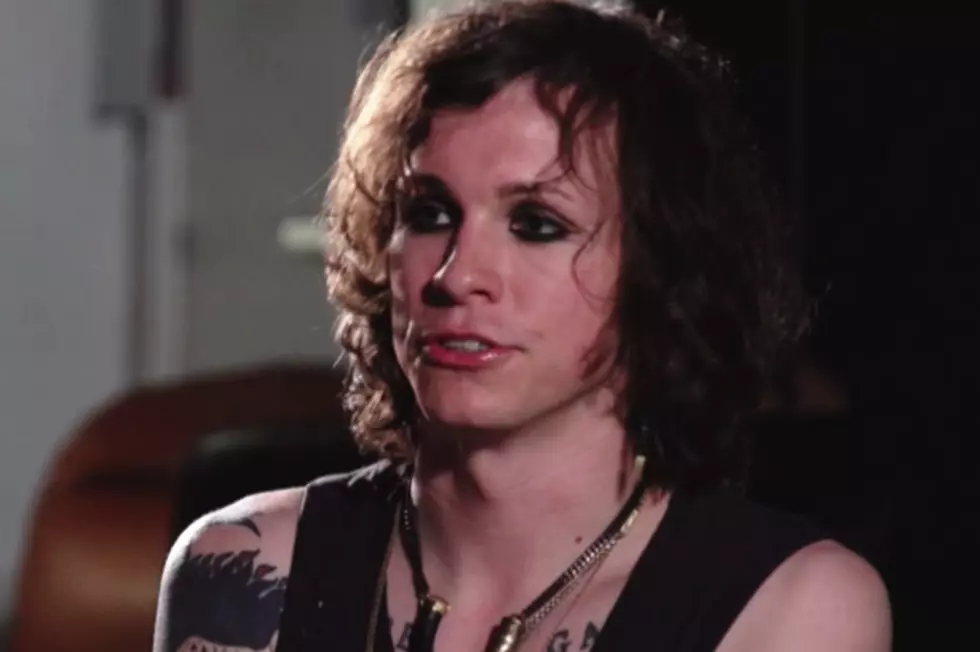 Against Me! Vocalist Laura Jane Grace Has Teeth Shattered in Concert Accident
YouTube
Against Me! singer Laura Jane Grace will have reconstructive dental surgery after a crowd surfing audience member managed to accidentally knock the microphone stand into her mouth during a show, resulting in the early conclusion of the performance.
The band was playing in Wilmington, N.C., on Wednesday night (Nov. 7) when it's alleged that an audience member was pushed toward the stage into the stand that managed to shatter Grace's teeth and led to an angry equipment throw down from the singer.
Punk News reports here was no video of the incident, but fans began making online comments about what happened. One fan, Matt H., posted that he apologized for the "douchebags that stormed the stage and stopped the show," and begged the vocalist not to think any less of the rest of the crowd because of what happened at the show.
Grace offered her comments on the situation in a series of tweets that read:
For those asking, last night my mic was kicked into my face and it shattered a couple of teeth. It was an accident, but still really hurt...

— Laura Jane Grace (@LauraJaneGrace) November 8, 2012
I'm also pretty upset about the idea reconstructive dental surgery.

— Laura Jane Grace (@LauraJaneGrace) November 8, 2012
I'm gonna start a kickstarter to get a diamond grill like Kanye

— Laura Jane Grace (@LauraJaneGrace) November 8, 2012

Against Me! have been working on a new album called 'Transgender Dysphoria Blues,' that will reportedly touch on Laura Jane Grace's transformation over the past year. Grace, formery Tom Gabel, came out as transgender in May.
Bassist Andrew Seward told MTV Hive of the album, "It just sounds f---ing killer. I don't know if 'brutal' is the right word, but it sounds really f---ing tough, and good. Laura is recording the whole thing herself -- engineering, producing, build the studio -- full on everything."