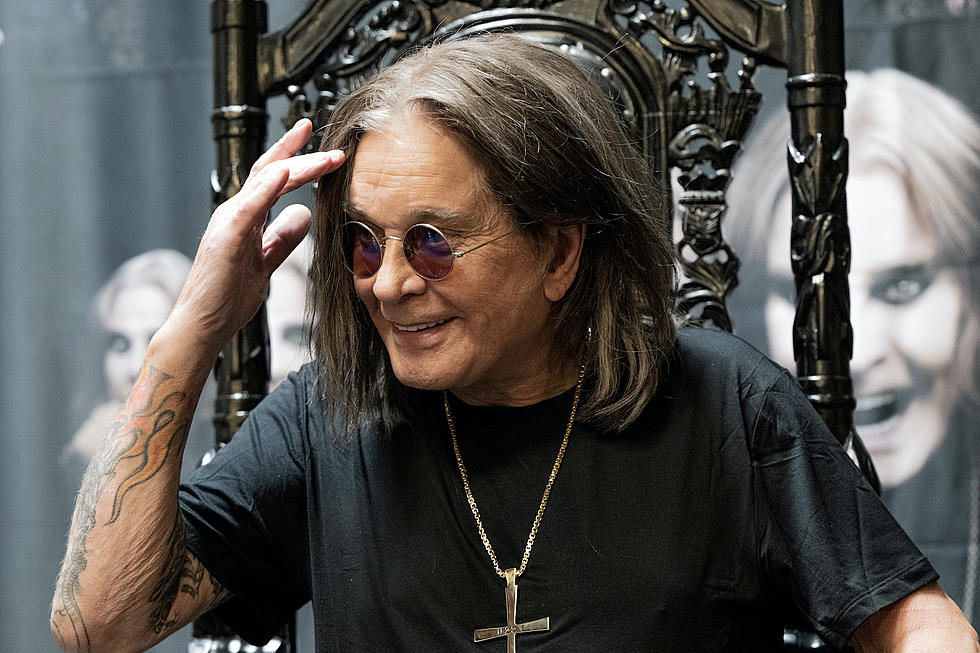 Ozzy Osbourne Wants to Do One More Album + 'Go Back on the Road'
Scott Dudelson, Getty Images
Ozzy Osbourne has one thing he wants to do before he gets back out on the road to play more concerts — record a whole new album.
In a new update, the rocker revealed he just underwent successful spinal surgery and that he's hoping to make a new solo album in 2024 — not to mention his hopes for a subsequent live return, thwarted several times in recent years by his health.
Are you ready to see Ozzy back out on tour?
READ MORE: Ozzy Osbourne Gives a Shout-Out to One His Favorite New Rock Bands
"I've had all the surgery now, thank God," Osbourne tells Metal Hammer (Sept. 26). "I'm feeling OK. It was just dragging on. I thought I'd be back on my feet months ago; I just couldn't get used to this mode of living, constantly having something wrong."
He can't walk properly yet, he adds, but is thankfully "not in any pain anymore, and the surgery on my spine went great," he says.
New Ozzy Album?
Outlining his plans for the near future, Osbourne explains, "I'm getting myself fit. I've done two albums fairly recently [2020's Ordinary Man and 2022's Patient Number 9] but I want to do one more album and then go back on the road."
Ozzy Osbourne Health Update
Two weeks ago on The Osbournes Podcast, the 72-year-old singer revealed he'd undergo his latest surgery. The surgery was his fourth (and apparently final) stemming from a 2019 fall that aggravated injuries he suffered in a 2003 ATV accident.
On the episode, Osbourne's wife and manager, Sharon Osbourne, son Jack Osbourne and daughter Kelly Osbourne — all of whom appeared alongside Ozzy on the original The Osbournes reality TV series — discussed the surgery with the singer.
Ozzy has only played twice at live events since he last toured in 2018. Since 2019, a spate of cancellations has surrounded plotted extensions of his "No More Tours II" tour — the latest came in July when he backed out of this fall's Power Trip Festival.
In February, Ozzy dropped off a tour with Judas Priest. At that time, Ozzy suggested his touring days "have ended." He previously mentioned that he couldn't walk properly because of his neck issues. Ozzy gave an earlier update this summer.
Get Loudwire's newsletter and Loudwire's app for more rock and metal news.
Ozzy Osbourne feat. Jeff Beck, "A Thousand Shades" (Visualizer Video)
True or False: Which of These 18 Legendary Rock + Metal Stories Actually Happened?
Rock and metal music is full of legendary stories about certain artists that may or may not have happened, in all actuality. Can you guess which ones are true and which ones are false? Sometimes it's hard to tell, but we all definitely heard these stories out in the schoolyard at some point. Keep scrolling for the legendary rock tales and their corresponding answers, and see how many you get correct.